US retail sales fell by 3.0% for February after rising 7.6% (revised from 5.3%) a month earlier. Sales were up 6.5% compared to the same month a year earlier, as growth slowed down from 9.3% y/y in January.
The data came in much worse than analysts average forecast of a decline of 0.5%. Still, a large upward revision to the previous month's figure somewhat smoothed out the worrying picture.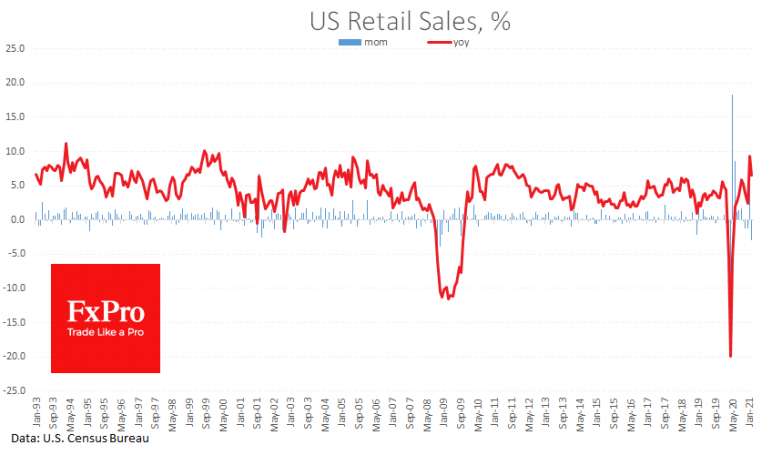 The weak retail activity figures should be attributed to temporary factors due to nasty weather. They also underline the fragility of consumer demand and the importance of the recent relief package.
Low consumer activity can put pressure on stock indices and bring back demand for protective assets such as short-term government bonds.
Worse than expected data is a breeding ground for a stronger dollar and the yen and franc against risk-sensitive currencies.
The FxPro Analyst Team