Global stock markets returned to growth after the US markets closed on a positive note. Although the Nasdaq closed Thursday with a token gain of 0.1 per cent, it managed to recover from an almost two per cent slump intraday.
Buying was concentrated near the close of the trading session, reflecting the positive sentiment of major investment funds and suggesting the positive waves are spreading to other markets.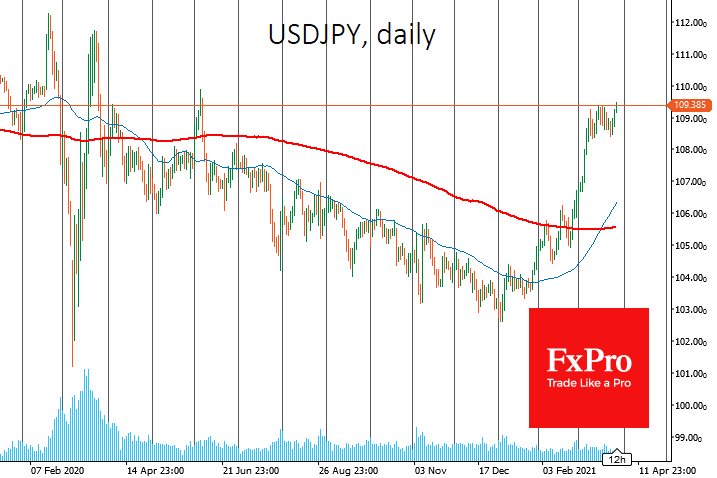 Hong Kong's Hang Seng is adding 1.5% today, while China's A50 blue-chip index China is up 2.3%. European and US index futures are also in the green today.
In FX, the most significant decline against the dollar was the safe-heavens, the Swiss franc and the Japanese yen. The USDJPY returned to a nine-month high above 109.2 after a brief drop towards 108. USDCHF exceeded 0.94 for the first time, reflecting the return of demand for risky assets.
The single currency is now behaving more like a safe-haven, retreating on market gains. As a result, the dollar index has climbed above its 200-day average.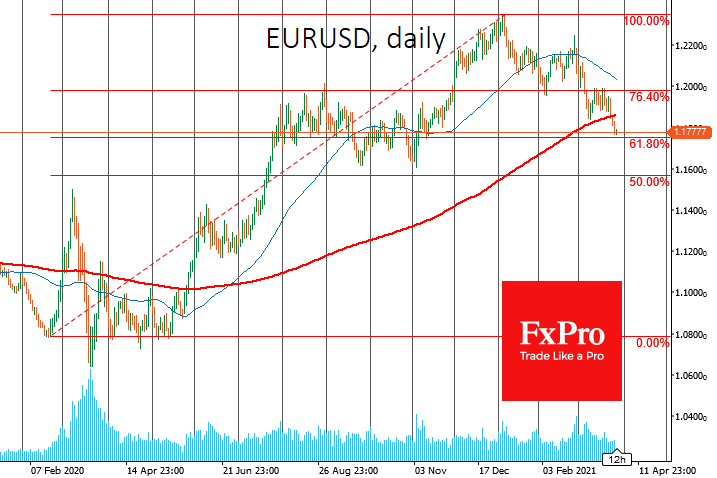 Risk-sensitive AUD, NZD, CNH and GBP stabilise for the second day after an impressive retreat against the dollar. It is worth keeping an eye on the upside of the dollar, as its sustained strengthening has the potential to suppress the markets' optimism very quickly.
The S&P500 once again received support from buyers on the decline under the 50-day average. Buying took place on higher volumes, further reflecting buyer confidence.
These are all signals that promise to form positive momentum for at least the next few days.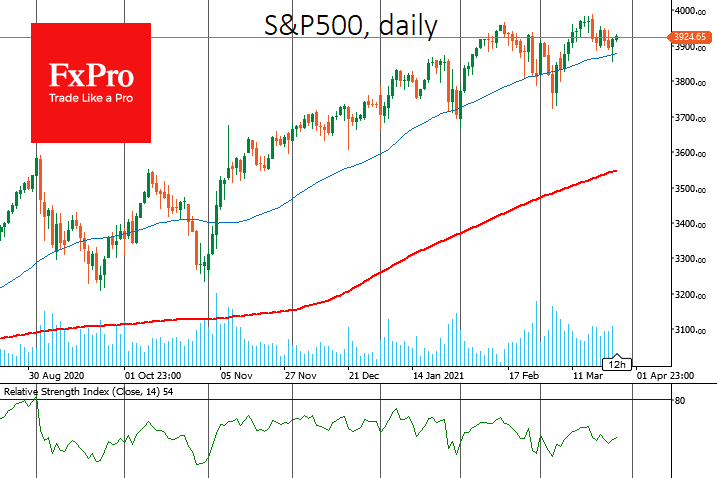 Among the worrying factors, we should note that the test of the 50-day average is becoming more and more frequent. Such increased profit-taking should be a cautionary signal for long-term traders. At the same time, short-term speculators may well remain on the bull's side in the coming days.
The FxPro Analyst Team