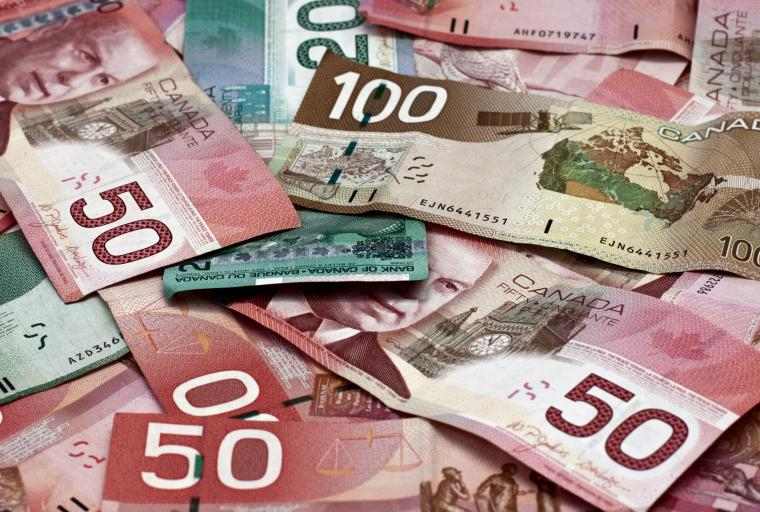 • CADCHF reversed from resistance level 0.7450
• Likely to reach support level 0.7330
CADCHF continues to fall after the price reversed down from the pivotal resistance level 0.7450 (which has been reversing the price from start of 2020, as can be seen below) – intersecting with the two different-length up channels from February and March of last year.
The downward reversal from the resistance level 0.7450 created the daily Shooting Star – which started the active minor corrective wave (iv).
CADCHF is likely to fall further toward the next support level 0.7330 (likely price for the completion of the active corrective wave (iv)).