The number of initial jobless claims in the USA fell by 38,000 to 406,000 in the week to 22 May. This is a new low since the start of the pandemic, marking a labour market recovery. However, continued claims don't see such an even improvement, with this number plateaued around 3.6 million for more than a month.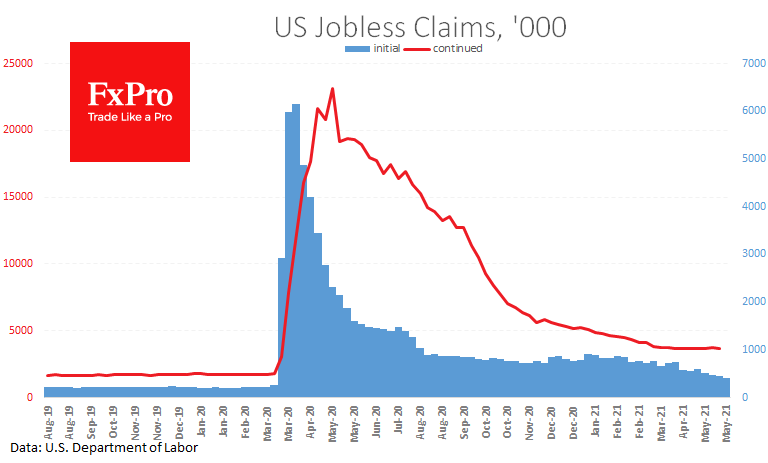 Both figures were slightly above expectations. However, the nature of the reaction to the news is now becoming increasingly relevant in the markets.
Stronger data has the potential to put monetary policy tightening back on the near-term agenda. Fears of such an outcome are sufficient to create pressure in the markets.
This is the reaction to the news from the USA that the markets have been witnessing in recent weeks. It is a backlash from the usual and longer-term response when good news supports risk demand.
The FxPro Analyst Team