The bitcoin price reached a monthly low, being too close to a significant support level of $8,500. Such a drop of the main cryptocurrency could be explained by the moves from the BitMEX cryptocurrency exchange, which forced to close long and short positions in bitcoin totaling $150 million.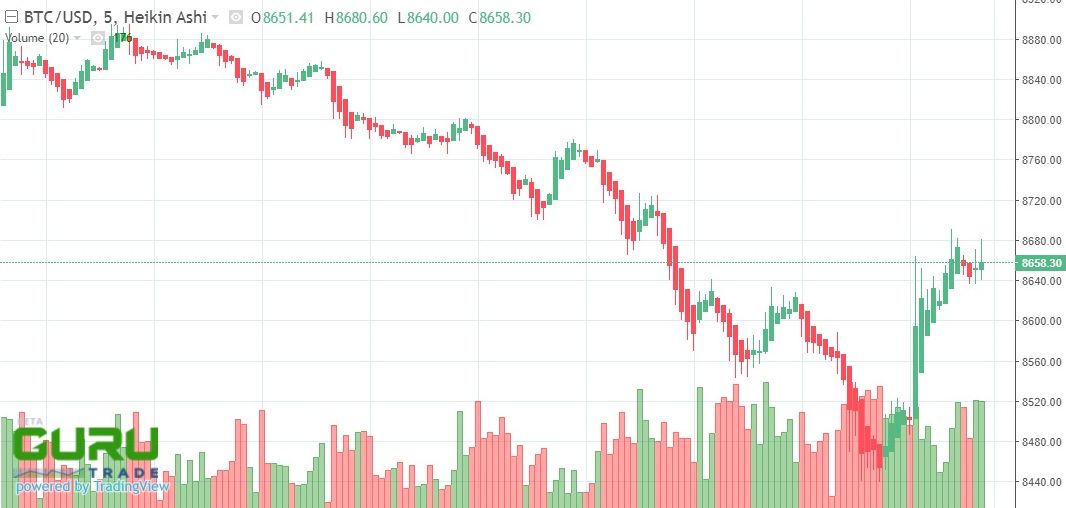 The worldwide spread of coronavirus has led to the collapse of global stock markets and increased demand for safe haven assets. The fact that Bitcoin followed risky assets has sparked talks whether major cryptocurrency is a safe haven asset.
Chamat Palihapitiya, Virgin Galactic Board Chairman, advised investors on Thursday to allocate a portion of investments portfolio in bitcoin as a safe haven for times of turmoil. According to Palihapitiya, it is necessary to have at least 1 percent of assets in the largest digital asset, which is a hedging tool, since it does not correlate with other markets. However, he does not agree with the statement that panic in the markets associated with the threat of the coronavirus spread will lead to a significant growth in cryptocurrencies.
The founder of one of the largest pool for mining cryptocurrency BTC.Top Jiang Zhuoer claims that the upcoming round of bitcoin price increase will be the last one to predict. In his opinion, the increase in the price of the main cryptocurrency will be triggered by the long-awaited halving, after which the remuneration for the mined block will be slashed from current 12.5 BTC to 6.25 BTC. Zhuoer also believes that the market share of bitcoin will be reduced, and the crypto asset market in the future will be similar to the market of traditional assets, such as the stock market and the real estate market.
According to technical analysis, a bitcoin breakthrough of $8,500 will open the way to $8,250, and in case it consolidates above $9,160, it is likely to rise to $9,600. Bitcoin eased by 0.77 percent on Friday, to $8,677 at 1341 GMT.
As for the altcoins, the rates are as follows:
Ethereum slipped by 0.86 percent, to 224,25;
Bitcoin Cash lost 4.06 percent, to 312,10;
Ripple eased by 0.78 percent, to 0,2361;
Litecoin went down by 1.79 percent, to 59,8700.