While the external background remains calm, incentive programs continue to roll out both in the U.S. and in Europe.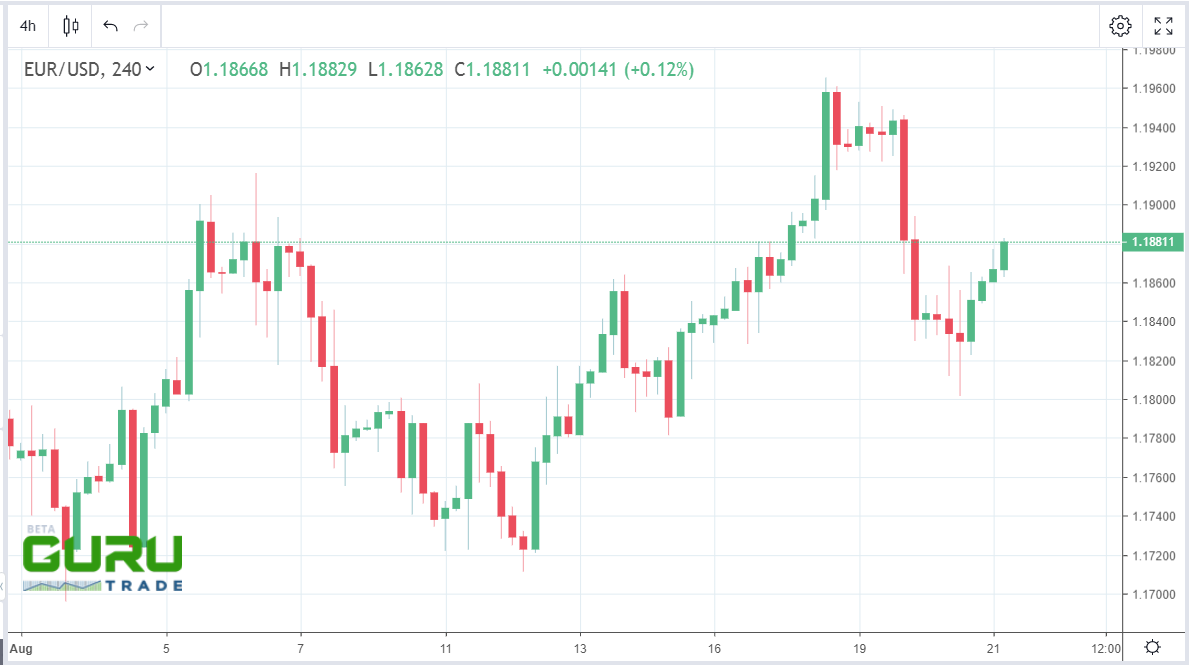 During the Asian session, the U.S. dollar depreciated against the euro and the yen. The single currency grew by 0.08 percent to the buck, trading at 1.1864 at 0701 GMT, meanwhile, to the Japan's currency it went down by 0.13 percent, to reach 125.30 at the same time.
As for the USD/JPY pair, the U.S. dollar weakened by 0.21 percent, to 105.56 in the Thursday morning.
The yen consolidation could be triggered by the rise in consumer prices. This indicator accelerated to 0.3 percent on an annualized basis, up from 0.1 percent in the previous month, according to the country's Ministry of Internal Affairs and Communications report. This is the fastest growth since March, mainly driven by higher food prices, the Trading Economic notes.
The ICE Dollar Index, tracking the value of the U.S. dollar against 6 major world currencies went down by 0.16 percent, to 92.65 at 0715 GMT.
And what will happen next, what the signal be like, what to buy or sell?! This is the most common question. Investors and traders are aware of the reality and clearly understand: it is impossible to predict with absolute accuracy what will happen next even in a few seconds, because they are dealing with probability and risk.
Coming back to EUR/USD, the euro is trading in a range between 1.18 and 1.19. One can test further the reaction to this level: if there is a buyback above 1.19, then the relevance of the trend not yet lost. There were more aggressive sales below 1.19 took place as well. If the price falls below 1.17, the euro will already show the evident weakness.
The additional elements, that obviously may influence the pair movement is new data from the U.S. Department of Labor, which showed the sudden growth in the number of initial jobless claims during the week, ended on August 15, reaching 1.106K.
Meanwhile, according to the July's ECB meeting minutes, published on the eve, the regulator does not exclude the possibility the eurozone economy will need additional stimuli this fall.
One should mention also, that the participants of the meeting noted the existence of downward risks associated with the fact that the eurozone regions began to gradually curtail the measures they rolled out to support business and the population amid coronavirus pandemic, the document says.
By the way at the article completion, the euro reversed the movement at 0810 GMT, falling by 0.27 percent to the greenback, reaching 1.1826.