The price of bitcoin has updated its 3-month high on Friday, approaching an important psychological mark of 10,000. The bitcoin strengthening has been associated with the upcoming halving, as well as with increased demand for safe haven assets due to the spread of coronavirus from China.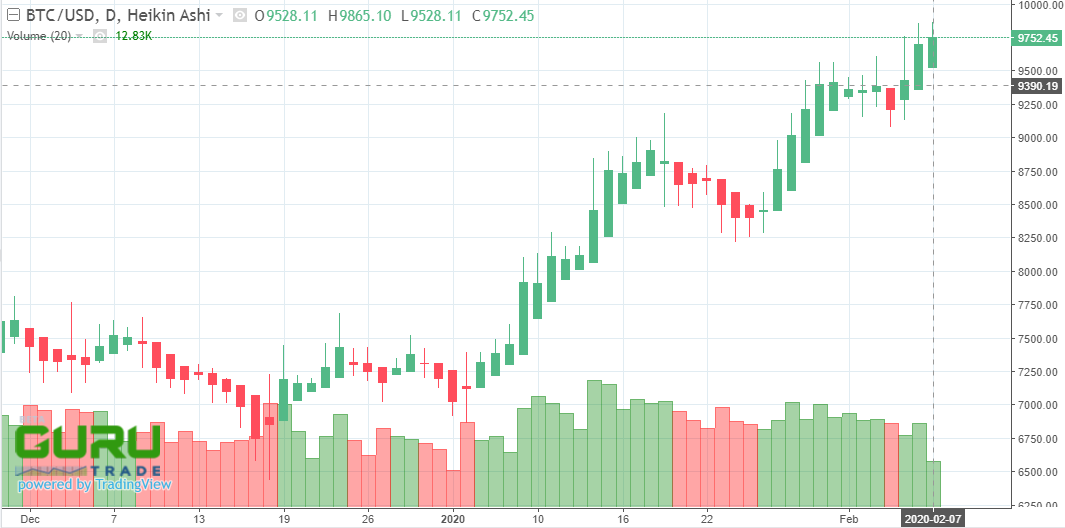 Anthony Pompliano, co-founder of Morgan Creek Digital company, said he is increasingly becoming aware that Bitcoin is becoming a global hedging instrument. He also noted that Bitcoin does not correlate with other markets, in particular, with the stock market.
Fundstrat Global Advisors co-founder Thomas Lee suggested that Bitcoin's average return on investment would reach 200 percent over the next six months. That fact the bitcoin price had returned above the 200-day moving average, Lee also added, indicates that a bullish trend had come. Lee considers the upcoming halving in May as a catalyst for the bitcoin prices growth, as a result of which the supply of bitcoin will decrease by 50 percent.
Venture investor Mike Novogratz suggested that bitcoin is the best investment tool, while altcoins, in particular XRP, are still proving their health. Meantime, Novogratz was severe upon Ripple and its cryptocurrency XRP. He also said that more and more large investors are generated positions in bitcoin.
According to technical analysis, the immediate goal of the upward movement is the psychological level of 10,000, fixing above which will open the door to the level of 10,450. On the other hand, in the case of a return below 9,600, a decline to 9,160 is likely.