On Monday morning, February 10, EUR/USD is traded at 1.0955. The euro is slightly correcting but remains at its lowest level since early October last year.
Due to the coronavirus background, the demand for risk assets is still moderate.
The USD was supported by Friday's labor market statistics for January in the USA. Thus, the number of jobs outside the agricultural sector rose by 225 000 against the previous increase of 147 000. The forecast suggested an increase of 163 000. The unemployment rate, however, slightly worsened and rose to 3.6 percent from 3.5 percent earlier.
The average U.S. hourly wage in January added 0.2 percent month-on-month to the December expansion by 0.1. The indicator was expected to recover its previous growth rate and increase to 0.3%, but the reality is still lagging behind the forecasts.
On the H4 chart, the pair EUR/USD worked out the calculated local target of the declining wave at 1.0955. Looking at the structure of the fifth link of the declining wave, we can expect the further drop to the level of 1.0927 — the strategic target of the whole decline wave. Today we will consider the possibility of its development. Then we expect the growth wave to start at the level of 1.1010. Technically, this scenario is confirmed by the MACD oscillator. Its signal line is traded in the histogram zone under the zero mark. We expect the indicators to leave the histogram zone and grow by the break-down of the zero marks upwards, which will stimulate the price chart growth.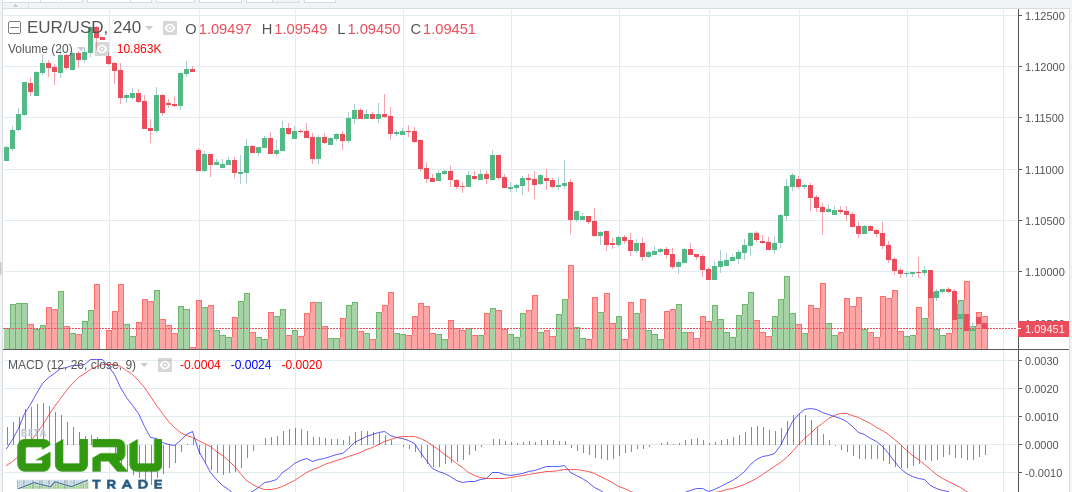 On the H1 chart, EUR/USD is traded in a narrow consolidation range under 1.0955. We expect it to decline to 1.0940. And with a break-down of this level, we will consider a possible decline to 1.0935. After that, we can test from below the level of 1.0940. Further — decrease to 1.0927. At this point, we expect the end of the downtrend. Technically, this scenario is confirmed by the Stochastic oscillator. Its signal line is trading above 80 and is ready to drop. With the break-down of level 80, we consider the possibility of moving to level 50, which suggests a further decline in the price chart to its main, strategic goal.