The UK's currency jumped after inflation picked up fueling confidence that the BoE will set interest rates cut apart for the foreseeable future.
The UK's pound consolidated its position above $1.30, snapping two days of decrease against the greenback after annual inflation advanced for the first time in 6 months. Besides, the currency of Great Britain got the additional support due to the prospect of greater public expenditures in a budget next month.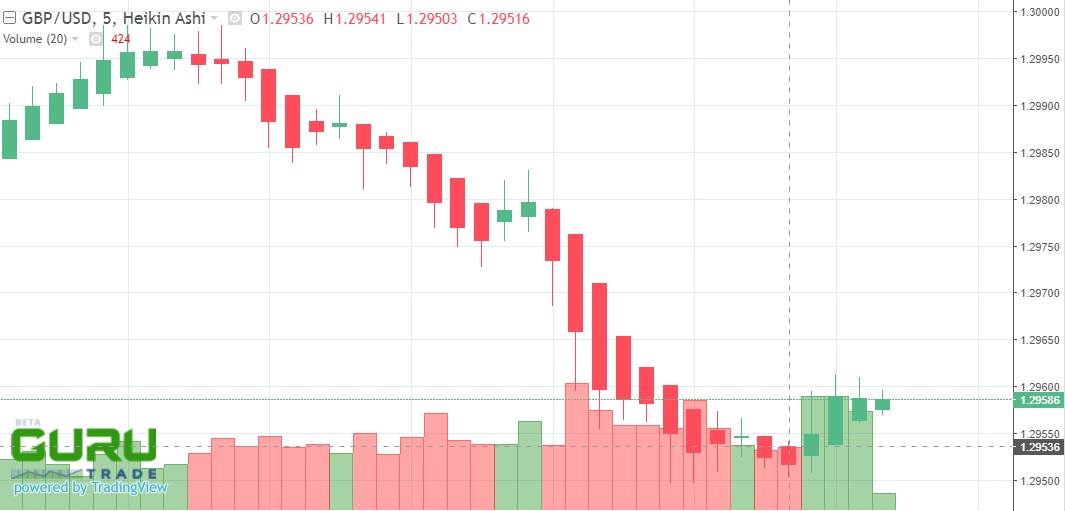 The pound grew by 0.2 percent to 1.3018 by 0735 GMT. Governmental securities were little changed at 0.61 percent, as there were some money markets, which were estimated in a 76 percent chance of a key benchmark slash in 2020. But at the moment of this blog writing, the pound already lost early power, losing 0.33 percent against the greenback, to 1.2957 at 1423 GMT.
It's interesting to mention, that the pound managed to remain afloat during the previous session despite the fact the latest employment figures for December were not the prominent, marking at 44-year low of 3.8 percent.
But for GBP rate investors closely watched the accompanying earnings' data, which showed UK wage growth tumbled from 3.2 percent to just 2.9 percent, its weakest level in over a year. However, the exhausted wage increase numbers seemed to have only a limited impact on pound sentiment in the previous session.
The annual inflation rate rose by 1.8 percent in the UK in January from in contrast to a 1.3 percent rise in December, while the analysts were expected a 1.6 percent growth.
One could not ignore the fact, the fresh reading turned to be the strongest one in six months, mainly due to price increase in such sectors like: transport and particularly airfares; fuels and lubricants; housing and utilities, mostly due to electricity; hotels and restaurants; and other various products and services.
Moreover, prices bounced back for clothing and footwear, whereas the inflation rate alleviated for such sectors as food and non-alcoholic beverages and was almost flat for recreation and culture.
Built-in inflation which presupposes the exclusion of energy, fuel, alcohol and tobacco, advanced from 1.4 percent in December to 1.6 percent in the previous month.