Over the last several weeks, the UK's pound has appreciated, while the GBP/USD pair has advanced, coming close to a strong resistance border 1.2660. Despite this, rise near this resistance level halted, and the GBP/USD pair decreased.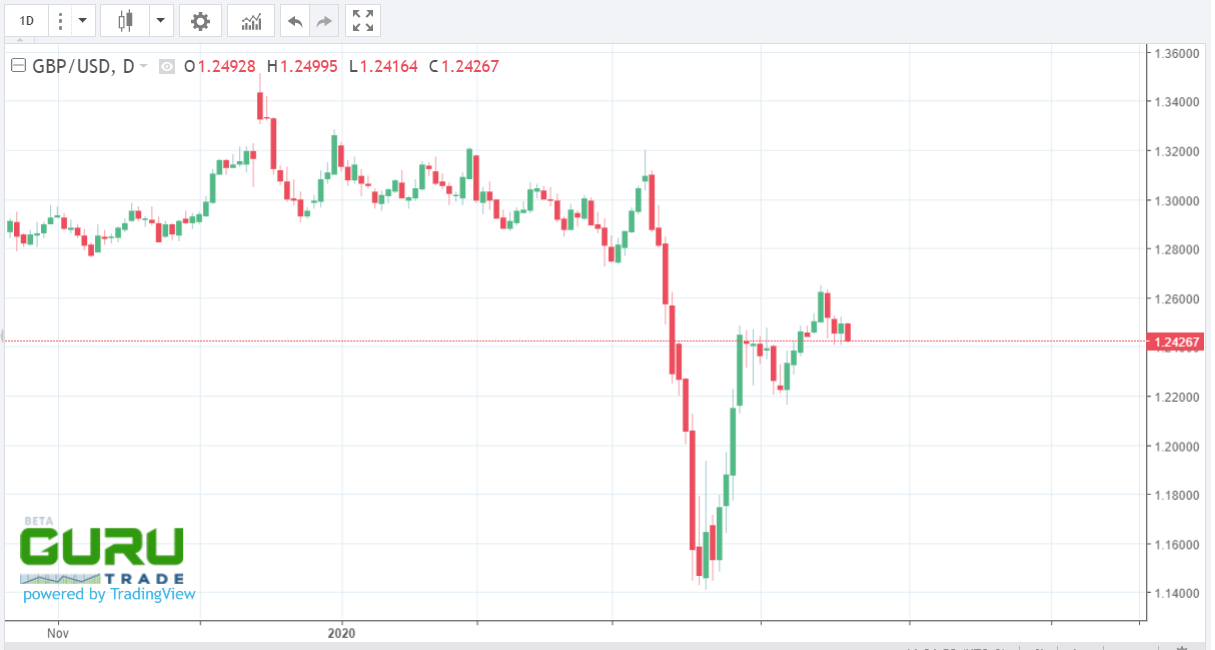 Notwithstanding the extraordinary efforts of the Federal Reserve and the U.S. government to back citizens and businesses due to the fact of the coronavirus pandemic spread, demand for the greenback, as a defensive asset, unchanged. Until there is more evidence regarding the ultimate effects of the pandemic on economic activity, markets are likely to remain volatile as well as demand for safe haven currencies, especially the buck, remains high.
At the same time, the British economy confronted serious problems due to infection pandemic. Recall, the BoE (Bank of England) Governor Andrew Bailey mentioned on Friday that the domestic economy may well decline by 35 percent in Q2.
According to economists studies, the need for more extensive stimulus moves is increasing fastly in the UK.
Simultaneously, as soon as the restrictions are removed and the number of virus infection drops, investors will again be ready to return their attention to Brexit talks. The pound's outlook will worsen again if the United Kingdom of Great Britain refuses to prolong the transition period.
In the area below the crucial resistance level 1.2690 the GBP/USD pair remains vulnerable.
The breakdown of important short-term support levels of 1.2463 (hourly chart) and 1.2435 (4-hourly chart) will indicate the resumption of short positions on the higher-mentioned pair.
UK's pound slipped by 0.21 percent against the U.S. dollar, to 1,2443 at 1414 GMT on Monday.
Investors focus tomorrow will be the data on the batch of unemployment benefits claims in the UK, which will due at 0600 GMT, as well as the retail sales reading and PMI's, which will be released on Thursday 0830 GMT.