To avoid such unpleasant traps as requotes and slippage in Forex trading, first of all, the trader has to choose a competent broker. Certainly, at the Forex market requotes can be met periodically and slightly complicate trading activity. No one is impervious to it, but is is rather an exception than a rule. Some brokers don't provide fast and responsible order execution and speed leaves much to be desired, such nonprofessional approach significantly complicates trading and the trader repeatedly should send a request for order execution taking into account new quotes. First of all it is a waste of time because to determine the price, traders should carry out the repeated analysis most precisely to count the trend movement. Requotes prevent traders to get the maximum profit, so to earn money reliable and high-quality service should be provided.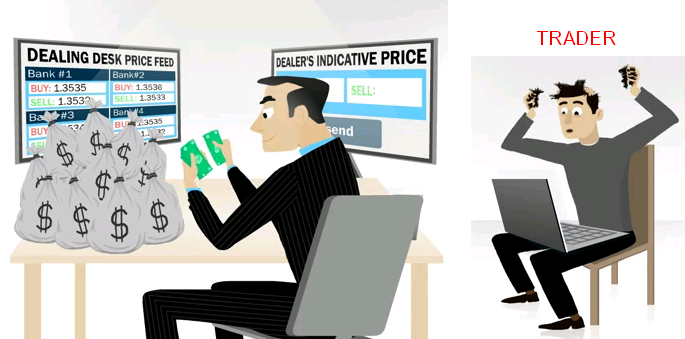 The mechanism of protection against requotes is based on a right choice of the dealing center, which has to have the reputation and to be reliable and verified partner. Thus, to avoid such unpleasant surprises as requotes in the Forex market the trader should choose such company which will get profit only due to collect a commission or spread and won't be interested in traders' unprofitable trading at all. On the contrary, any dynamic broker has to give to the trader all the opportunities to earn money. Forex trading is a very difficult occupation that suggests all the concentration. The trader doesn't have to waste time to requotes or slippage.
The main reasons for requotes formation is a bad connection with the broker. When the trader sends the request, he can face slowed-down acceptance that can provide serious trading problems. Therefore, if the trader seriously decided to work in the Forex market, he should think about the quality of connection in advance. The trader has to choose only qualitative Internet provider who will be able to guarantee high speed.
Very often, it isn't possible to avoid requotes, for example, if the trader planned to open positions in the period of important economic news exit. And, in this time interval, depending on an economic situation in the country, certainly, there can be anything that by all means will provoke active dynamics of the prices, the trader have to consider this fact.