EURUSD did its best to consolidate during thinned trading session on Monday. The single currency eased against the U.S. dollar by 0.22 percent, to 1.0908 at 1341 GMT, proving the overall market uncertainty.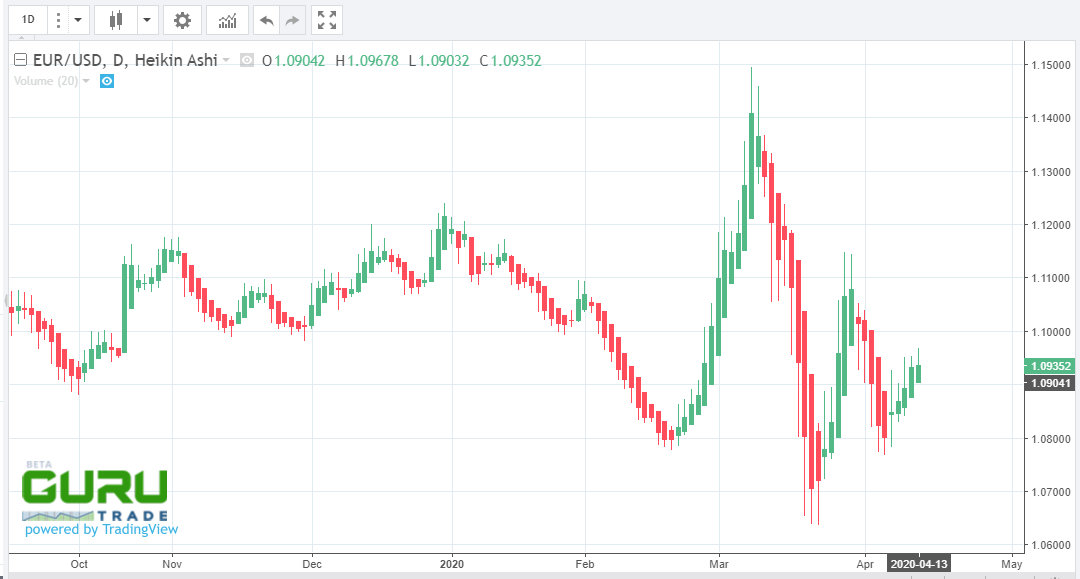 It is worth mentioning that market activity is still thin enough, as European bourses remain closed due to Easter Monday. The investors limelight for the moment remains the situation with the virus spread not only in European countries, but worldwide. Despite the fact that there were some signs of stabilization among markets in Europe and the U.S., it is too early to talk about reaching the peak of the pandemic.
Recall, last week, the single currency was broadly supported by a weak dollar, the power of which was affected by record number of claims for jobless benefits, registering for the second week in a row the all-time high, as well as the unprecedented loan program announced by the Fed in an amount of $2.3Tn.
In addition, inflation reading also exerted pressure on the greenback, as the consumer price indicator went down in March by 0.4 percent after advancing 0.1 percent in February, failing to meet markets expectations of a 0.3 percent decline.
Inflation rate has curbed significantly its pace from 2.3 percent to 1.5 percent at annual rate, also failing to be in line with a 1.6 percent drop projected by analysts.
Despite the primary market reaction, the inflation report was a further indication of deflationary risks in the U.S., which significantly limit the possibility for further dollar weakening. Moreover, against the backdrop of the massive emergency moves made by the U.S. President in all states, as well as the expectation of the all-time deepest recession in the U.S. economy for the whole time, dollar buyers have good chances to take the initiative and become sellers.
The further EURUSD decrease is likely due to agreed Eurozone economic support measures on the hand of the Eurogroup, the sufficiency of which remains doubted. So, the current recovery of EURUSD is unlikely to be long.