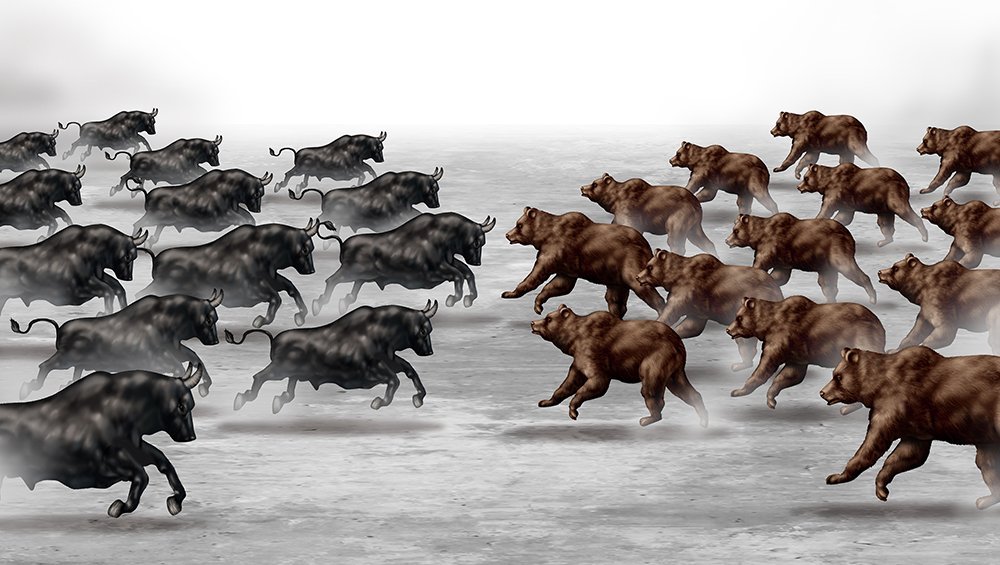 Forex is a field where every trader should work hard day by day and learn more details about how this system works. It is very important to understand what they see in their own graphic and about slang that they use. Having an exclusive language serves several purposes and one of them is communication with other traders and the possibility to share with other important information and understanding all trading nuances.
Forex and other markets have used seemingly random group of animals, because it helps to describe the common behavior of both people and market. Some of these words have been lost their roots through time, but traders create their own versions and it really works. Today we will talk about the role of animals in the Forex.
1. Bear
Often this word used to describe the part of people who are betting that the currency will undergo a downtrend in value. Traders based on this theory because they either opened a short position and in this case, they are believed that it will be profitable or they just do not like the currency. Also, the market can be bearish if it is rapidly going down. Traders do not know where this word came from, but there are several popular theories which say that it was based on the motion of how a bear attack and how he strikes down with his paws.
2. Bull
The meaning of the word "bull" is opposite of "bears". They open position based just on the assumption that a currency's value will increase and follow a rapid trend of accumulating gains. It is like a "bull fight" because bulls attack by thrusting their horns upwards and as a result, the matador shoots up in the air and it is an analogy to how currencies and markets steep rise.
3. Pig
The meaning of this term we can no refer, for example, to a trader's body type or hygiene. When somebody in the trading process said this word it means that he talks bout investors who are extremely greedy and have renounced their initial plans and strategies for the possibility to get a bigger return. It is an analogy with the opinion that pigs eat a lot of food and this concept is used in Forex, but instead of food they have a deal with profits.
4. Chicken
This term characterized investors who are afraid to take risks. Their fear to lose on their investments is at times great enough that they get out of the market entirely. Because of this, they lose the chance to take a profit preferring to invest just in safer currencies and markets.
Of course, it is just an abstract analogy and does not direct to insult somebody. And for general knowledge, every trader should know meaning of this words and how will be better to use these words in his trading and in conversation with other traders.