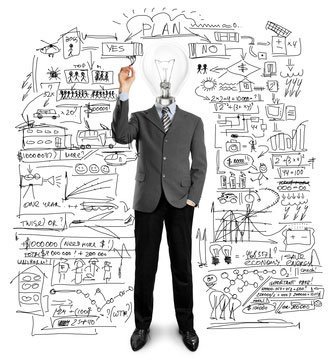 For all traders the trading plan is a successful way, especially if you want to earn money from trading business. Consistency is important in having your own habit in trading and it helps the traders to take the dimension of their trading business success. Even if the trader has a good trading system, but he does not follow his own rules, the trading system does not bring him a good results.
Before starting to trade the trader should have a trading plan, because without it he will look like a traveler without a road map. Even if you have trading experience you should follow to the trading system, because from this depends your real money.
Trading plan will help the trader
to identify the goals
to systematize the trader market research and trading activities
to decide when to take a position and in what direction
to manage the trader emotions and trading risk
Technical analysis in trading plan
Technical analysis consists of variety indicators based on the price and volume information that produce sell and buy signals. Many traders use the simple technical analysis techniques that they can involve into their trading plan. When they examine such a signal and combine it with other conditions, then this will provoke an entry into a trading position.
For example we have an indicator that included in a trading plan and two moving averages of different time frames crossing over could compose a trading signal. Imagine that the 30 day moving average has crossed over the 10 day moving average. It means that the 30 day has outstep the 10 day.
This example shows a buy signal for the trader. The trader has a possibility to start a trade buying the commodity or currency pair.
We have an example of how a trader might include a technical indicator to a trading plan and to start a trade. A risk-management and other elements should be included in the trading plan.
The time for tasting the trading plan
The simple way to test your trading pan is to open a demo-account and download the trading platform. Alternatively, you can open Metatrader 4 account and also test your trading plan.
You should trading in the demo-account for at least a three month for the best results. With the help of demo-account you can watch the market and find out if you are comfortable trading the market in general.