All numerous Forex trading strategies used by currency traders can be divided on planning time horizons.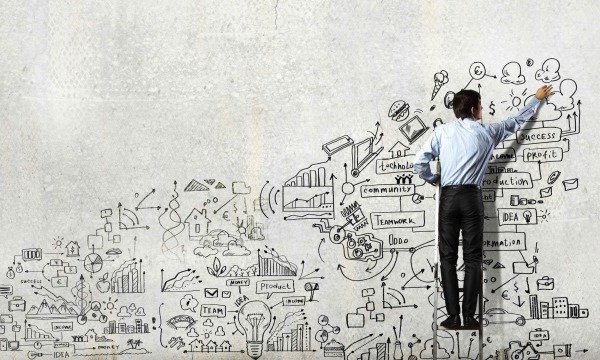 It is obvious that the profitable Forex strategies considering long periods aren't so risky and don't require high psychological tension. However, they bring smaller income and require bigger deposit/margin ratio. In their turn, short-term strategies are integrated to high financial risks and essential psychological costs. Thus, they don't require large capital investment, but can make a huge profit. We will consider the features of various strategies more detailed.
1. Long-term strategies
For this type of strategies belong acceptances and trading methods used to hold the transaction opened from several weeks to several months. Such strategy type does not consider high risks and also don't require the adoption of urgent operational decisions. Psychological pressure is low. Their main disadvantage of such strategies is the requirement of the essential means on the deposit. The equity of the investor has to be 5-10 times larger than the amount required for transactions opening and maintenance. One more negative aspect is that the trader should pay for the transfer of the position for the next trading day. Long-term strategies are the most effective in the rising market trend. As a rule, they are chosen by strategic investors.
2. Medium-term strategies
These trading strategies require maintaining the transaction opened for one day about one week. All pros and cons of long-term strategy are similar to the medium-term strategies too, certainly, adjusted to the fact that they are riskier and potentially more profitable. It is considered that they are the best decision for the beginning currency traders who doesn't have sufficient experience in the financial speculations.
3. Short-term strategies
This type includes the trading options calculated for a period from one hour to one day. They are considered to potentially most profitable strategies. But such strategies bring positive result only to it the experienced and highly professional market participants. The main benefit of short-term strategies is the absence of unexpected price change risk when the trader is not in front of the terminal. Disadvantages of the short-term strategy: high indirect costs (a spread, commission charges, communication services, etc.), a significant risk of short-term fluctuations of market price in the adverse directions, a permanent need of high concentration, continuous tension during the whole trading day.
4. Supershort-term strategies
Such trading considers reaction to each slightest fluctuation of the market rate. The lucky trader choosing such approach can "catch" 10-20 pips in several minutes. But it is worth to mention that such type of strategy in the riskiest and often leads to losses. Newcomers should be doubly careful because they risk losing their whole investment capital.
Choose wisely and good luck in trading!